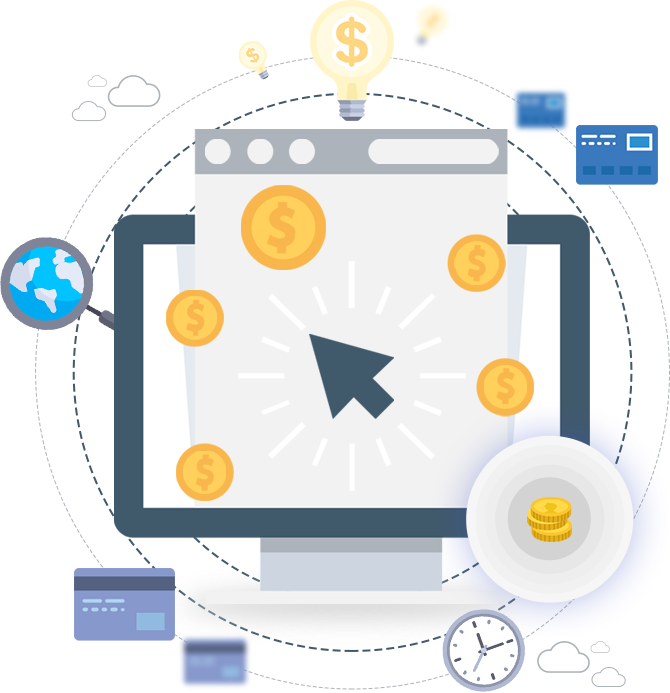 Why Choose Us?
Just Web is results-driven paid digital media company that develops and executes innovative and highly effective campaigns for clients across different industries. Our team consists of top paid media professionals with years of industry experience and unparalleled level of technical expertise.
In the sea of digital agencies, our team stands out from the rest by having a custom approach to every campaign that has only one goal in mind – to deliver outstanding paid advertising results for our clients to help them grow and take their business to the next level.
Pay Per Click Marketing Services
What Our Customer Saying?
Aenean eu leo quam pellentesque ornare sem lacinia
I partnered with Just Web Agency for social media and they really had a direct plan and goal on content, followers growth, and everything in between. Super happy with their services. A true digital marketing agency!
Jennifer Lewis
10:52 16 Jun 21
I currently own a business that is very competitive in the market, and had a lot of trouble ranking on the first page on Google for my customers. Luckily, I came across Just Web Agency and their SEO services completely changed the game! They even took the time to explain the techniques they were using to rank up my website, and now I see myself on the first page every single time. Thank you Just Web Agency!!
Isabella Cortes
09:44 11 Jun 21
My partner and I have recently opened a small business and although we had an great idea and team, we were really struggling to make an online presence. A friend of ours recommended Just Web Agency and we were immediately impressed with their prices and services. They answered every phone call and question, and made our website more amazing than I thought it could be. 10/10!!
Christopher Bishop
06:44 06 Jun 21
Half a year ago I was ready to close my business but luckily I've been referred to Just Web. They're absolutely the best in the industry! They rebuilt our PPC campaign, redesigned the website, connected it to CRM, helped with every single request we had. Very detailed approach, results above my expectations, very reasonable pricing! Thank you for everything!
John Myles
11:09 20 May 21
I struggled to find a reliable developers for several years, tried to go to upwork and hired local agencies, didn't get the result I expected. JWA made everything within a month, repaired my website, migrated to a new hosting, launched a discovery PPC campaign and I already in business! Great communication, always answer the calls, always deliver the result! The best team who cover both sides - development and marketing!
Henry Poirier
10:27 19 May 21